Description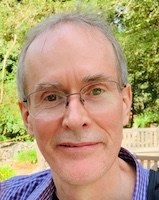 I'm Randy Ingermanson, publisher of the Advanced Fiction Writing E-zine, the world's largest-circulation electronic newsletter on how to write fiction. I'm known around the world as "the Snowflake Guy" in honor of my "Snowflake method" of designing a novel. And I've got a thick book out, Writing Fiction For Dummies, that brings together just about all the things I've been teaching for the last 17 years on fiction writing.
Here are a few of the things you'll learn in Writing Fiction For Dummies:
Getting Your Head in the Game. Learn where you are on the roadmap to publication and what tactics you need to execute right now to move on to that pesky "next level."
Choosing Your Category. If you get this wrong, you might wreck your chances of publishing your novel.
Finding Your Creative Paradigm. Different writers are different. Do you know YOUR best way to create that crucial first draft?
Managing Your Time … And Yourself. Practical tips to help you find the time to write your Heartbreaking Work of Staggering Genius.
Creating Your Story World. Learn about "cultural drivers," the "backdrop of conflict," and the all-important "story question."
Understanding Character Motivation and Point of View. Do you know what ONE THING your lead character must have before you have a story?
Developing Your Storyline. A storyline may be your most effective selling tool. We give examples of the storylines of 20 best-selling novels, each taken apart so you can see how it works.
Defining Your Three-Act Structure. Learn the simple five-part formula for spelling out your Three-Act Structure to help you succinctly explain your story to publishing professionals.
Writing Your Synopsis. Many novelists hate writing that dreaded synopsis. We'll show you a simple principle that guides you in writing a synopsis that tells neither too little nor too much.
Lining Up Your Scenes. Scenes are the fundamental units of fiction. We teach you how to organize them so they work together, and how to structure each one so that it creates the powerful emotional experience your reader craves.
Writing Action, Dialogue, and More. Learn how to piece together a scene using the seven basic building blocks — action, dialogue, and all the rest. Are you using all seven as well as you can?
Letting Your Theme Emerge. Techniques for finding your theme without letting it strangle your story.
Analyzing Your Characters. After your first draft is written, learn the first thing you need to do before you edit a single sentence — and why.
Revising Your Story Structure. Discover the three levels of story analysis that will pay you big dividends when you start making revisions.
Editing Your Scene Structure. Do you know when to fix a scene, when to leave it alone, and … when to kill it?
Polishing Your Scenes. Learn how to decide when to "show," when to "tell," when those much-maligned flashbacks actually make sense, and how to edit your scenes line by line to make your story MOVE — and move your reader.
Queries and Proposals. Learn the fundamentals of a good query letter and a solid proposal — and how to know which you need.
Agents and Editors. Finding an agent to represent you and an editor to champion your novel at a publisher.
Ten Steps To Analyzing Your Story. A time-tested method to help you design your story before you write it and analyze it after you do.
Ten Reasons Novels Are Rejected. Can you guess all ten?
Some Places to Buy Writing Fiction for Dummies Online
Here are some of the usual suspects:
---
Full disclosure on those pesky referral links to Amazon: Please note that Amazon.com has an affiliate program that pays a referral fee to Web sites that link to a specific book. Please be aware that links to Amazon from this page contain my affiliate code so that Amazon will pay me this referral fee. If this bothers you, then you can prevent me from receiving any referral fee by opening a fresh browser window and searching for the book. This will not save you any money; it will save Amazon money.