Description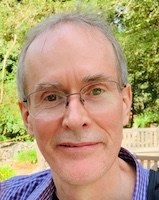 I'm Randy Ingermanson, publisher of the Advanced Fiction Writing E-zine, the world's largest-circulation electronic newsletter on how to write fiction. I'm known around the world as "the Snowflake Guy" in honor of my "Snowflake Method" of designing a novel. In real life, I'm also a software developer.
I've created a wildly popular software tool, Snowflake Pro, that makes it easy and fun to work through the steps of the Snowflake Method and bring your story idea to life. Fast.
And I've got a book out that explains exactly how the Snowflake Method works in practice: How to Write a Novel Using the Snowflake Method.
Now let me make you an offer you'd be crazy to refuse: I'll give you a coupon code worth 50% off on my Snowflake Pro software if you buy my book—or if you've already bought it. More on that in a minute. First let me explain why I wrote the book and why you might want it.
Showing You, Rather than Telling You:
I believe that you learn best when I show you how the Snowflake Method works, rather than telling you how it works.
So my book takes you by the hand step by step through the development of a novel, starting with the first vague rumblings of an idea, defining the target audience, expanding the concept out to a three-act structure, developing a set of three-dimensional characters, creating a professional synopsis, and making that very practical list of scenes that will be used to write the novel.
In my book, I show you how it works by showing you a story—about a young woman who dreams of writing a novel someday, but doesn't know how to get started.
Our heroine goes to a writing conference, where she meets a novelist and an agent. During the conference, they help her create the blueprint she needs to write her novel. But there's trouble afoot—when one of her mentors is shot. And the other faces an even worse fate. Can our heroine stay on course—and possibly land a high-powered agent?
Just for fun, I gave the characters some crazy names. Our heroine is named Goldilocks (yes, the famous one, all grown up now with a husband and kids). Her mentor at the conference is Baby Bear, who doesn't seem to remember that one unfortunate day when he met her long ago. The agent who's interested in Goldilocks is The Big Bad Wolf—and you might wonder exactly why he's so interested in her. There's an annoying, know-it-all writer named Little Pig who wants to hire Goldilocks for his own pet project. And there's a loony guy named Robin Hood who keeps asking Goldilocks to come visit his hideaway in Sherwood Forest.
How to Write a Novel Using the Snowflake Method is written as a novel. And of course I designed the novel using my software, Snowflake Pro. At the end of the book, you'll see the entire Snowflake design document that I used to write the story.
What You'll Learn:
Here are a few of the things you'll learn in How to Write a Novel Using the Snowflake Method:
How to home in like a laser on your Target Audience. Forget what the so-called experts tell you about "demographics." That's so 1980s. Discover the key principle that's vastly more important than demographics in 21st century marketing.
How to create a ten-second selling tool that will make it easy for your Target Audience to lock onto you. And it also guides you in your search for exactly the right agent and editor. Have you already seen this secret?
Why the Snowflake Method is not for everyone. That's right, it may not be for you. But even if it isn't, you still need to learn the theory of fiction. Every novelist uses the same theory. The Snowflake Method is just one method used to put the theory into practice. And this book is an incredibly painless way to learn the theory without even trying. Through story.
Why the famous "Three-Act Structure" is great—but it's not enough. There's a secret "glue" that binds the Three Acts into a deeply satisfying story. If you don't use this "glue," your story won't hold together and you'll never know why.
How to create deep, mesmerizing three-dimensional characters. Ask your characters the right questions and they'll magically develop before your eyes. Ask them the wrong questions, and they'll lie there flat and dead on the page.
How to write the dreaded synopsis. Everybody hates writing synopses, but you can't escape this task. Learn to do it the easy way and you'll skate through it at light-speed.
Why the midpoint moment of your novel will either make your story or break it. There's a deep secret that will guide you infallibly to making your novel all that it can be. If you don't know this secret, your readers won't get the emotional satisfaction they crave from your book.
Why backtracking is essential to your success as a novelist. It's a myth that you can just drill out a great story in one shot. Professional novelists know that they must backtrack—probably several times. Learn how to do this with maximum efficiency.
How to force your story into the endgame. The ending of your novel is the most important part—the crucible where you see what your hero is really made of. But your hero won't just walk into that impossible place. You have to force him into that final showdown with whatever or whoever he fears most. Do you know how to do that without making it feel contrived?
How to quickly and easily make a list of scenes without getting bogged down in details. Professional novelists know how to manage their scenes. If you don't master this essential skill, you're running against the pros, but you're wearing no shoes.
How to make every scene perfect. You can't afford to waste scenes. Every scene must advance the story, grow your characters, and develop your theme. Discover the secret to diagnosing every broken scene in your novel—and turbocharging it.
How to know when you're ready to stop planning—and start writing. There's such a thing as too much planning. Do you know when you're ready to start your engines and begin slamming out pages?
A Special 
$50

 Snowflake Pro Coupon Code For You
If you buy How to Write a Novel Using the Snowflake Method (or if you already own it), I'll give you a 50% discount on my hot-selling software, Snowflake Pro, which normally goes for $100. That's a savings of $50!
Why would I give you such a huge bonus just for buying a paperback that costs only $11.99 (or the e-book, that costs only $4.99 or the audiobook, which you could get free if you start a trial subscription on Audible.com)? What's the catch?
There is no catch. This huge discount is just a terrific way to promote my book and audiobook, keeping them both high up on the best-seller charts. Plus it increases the sales volume on Snowflake Pro. Plus it gives you a break during these tough economic times.
Everybody wins, and that's just good business.
How To Get In On This
50%

Discount

Buy How to Write a Novel Using the Snowflake Method at any bookstore in the world or any online store that carries it. You can buy either the paper version or the e-book or the audiobook. 

If you already own the book or audiobook, you are automatically in on this deal—no need to buy it again.  Yes, really.

Click to my Snowflake Pro page and buy Snowflake Pro. You don't have to prove to me that you bought my book. I trust you. Just use this electronic coupon code when you check out:

snowflake

.
Where can you buy the e-book or paper book?
Where can you buy the audiobook?
Amazon (

This audiobook is FREE if you start a trial subscription with Audible.

)
Audible (

This audiobook is FREE if you start a trial subscription with Audible.

)
---
Full disclosure on those pesky referral links to Amazon: Please note that Amazon.com has an affiliate program that pays a referral fee to Web sites that link to a specific book. Please be aware that links to Amazon from this page contain my affiliate code so that Amazon will pay me this referral fee. If this bothers you, then you can prevent me from receiving any referral fee by opening a fresh browser window and searching for the book. This will not save you any money; it will save Amazon money.